Blog
/
Barcelona's best kept secrets
A travel guide of Barcelona's best kept secrets
The guide you need to find the undiscovered, underrated and unknown. Spots that give you the true character of the city, from each angle of the city. Discover the gems of Barcelona in your own way.
An historic city founded by the Romans in 1BC, the soil is rich with trials and tribulations, celebrations and jubilance. A city where the sun not only shines for the majority of the year but also from the hearts of its people. This is a guide that gives you the golden ticket to spots where you can best experience this warm, welcoming and vibrant atmosphere.
One practice you should dive straight into is the 'sobre mesas' - having a drink after lunch, talking the troubles of the world away and paying gratitude to all that is good. If you want to know the top spots to do that (and much more), then read on and download our full guide.
With the help of our local community, we've scouted out the diamonds in the rough when it comes to music, art, culture, food and nature. Now it's time for you to discover them…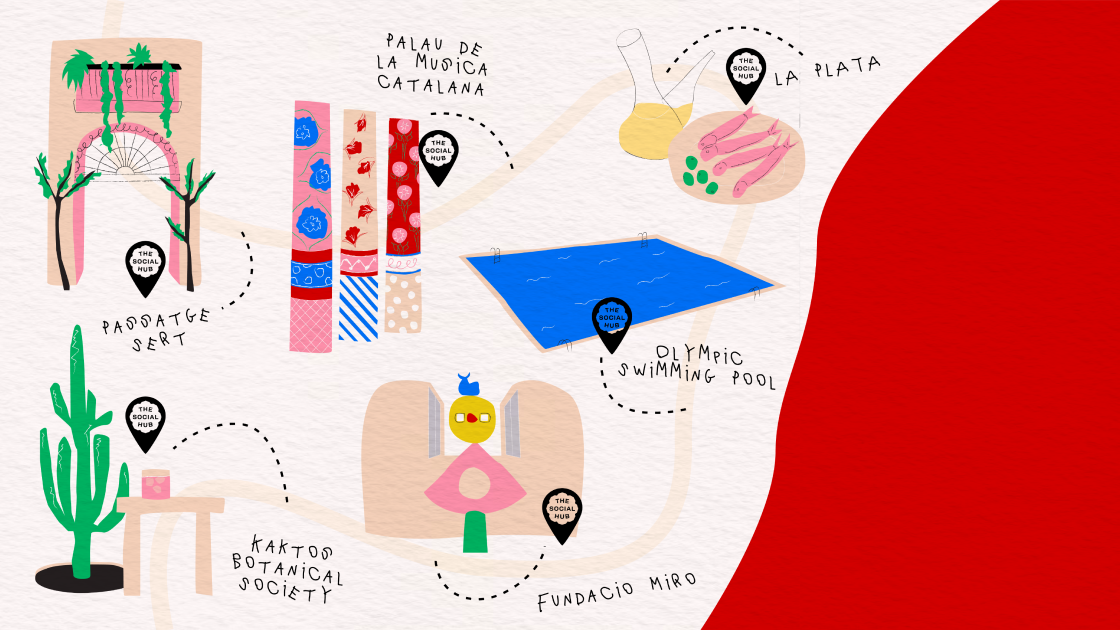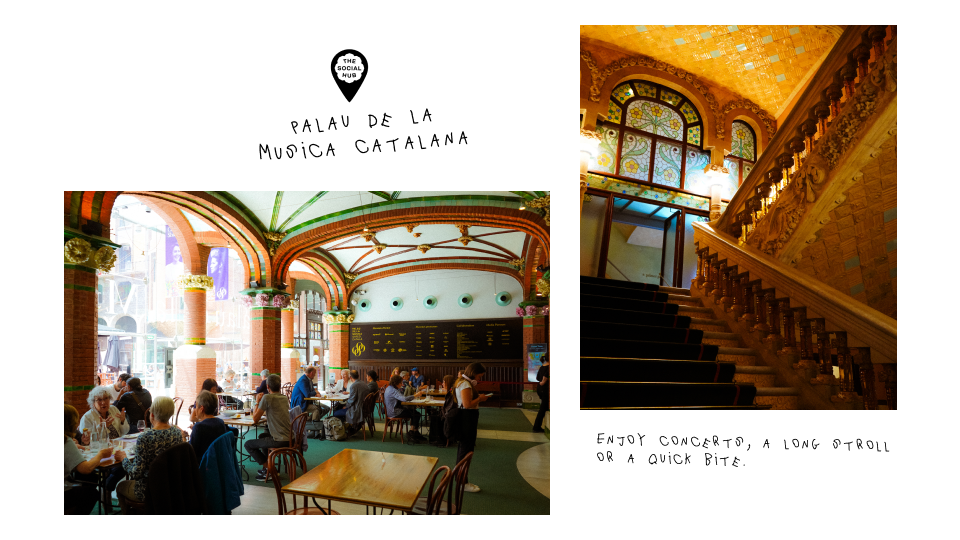 A city where fun is easy to find
Whether you've got two left feet or love to bump and grind, the rhythm of the city will have you moving without you even noticing. With such a vibrant tapestry of genres, there's something for every style of dancer (or listener).
Throughout the city, you'll find a bunch of lowkey music venues where locals sip on drinks and enjoy late night snacks alongside live performances. From jazz ensembles, to flamenco rhythms and electronic beats, you can find what you love or discover something new – why not see what's on at the iconic Jamboree? Teatre Grec is an especially unique location in an old Greek amphitheatre where you can enjoy performances under the stars. If you're looking for an immersive experience that will guarantee goosebumps, head to Palau de la Música Catalana. An architectural marvel with brilliant acoustics, this spectacular spot doesn't get nearly the amount of influx as you'd expect – which is exactly why it's one of our hidden gems. And there's plenty more where that came from in the full guide...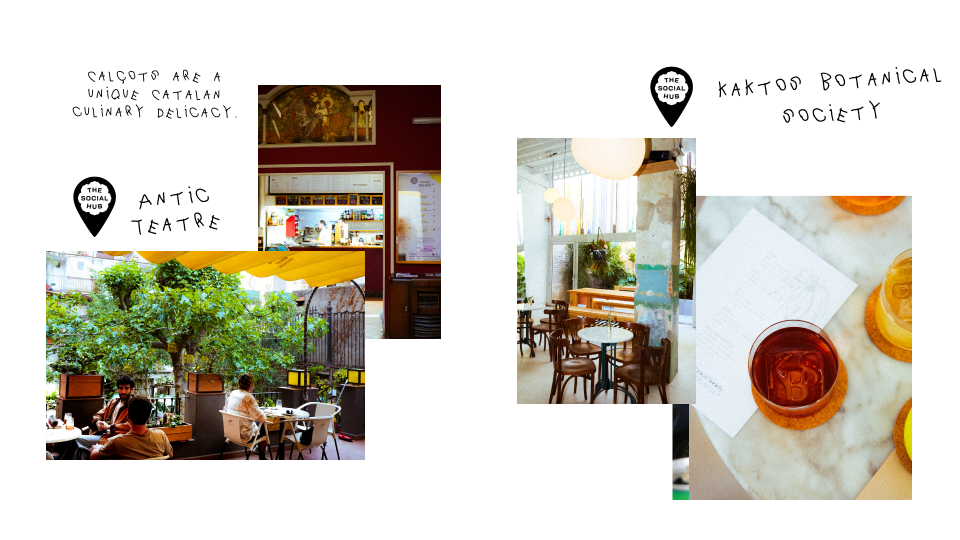 Late night feasts and tapas snacks in between
Time moves a little differently in Spain and especially Barcelona. Though you can often feel a rushed buzz, that doesn't translate into things going at super speed. On the contrary, locals like to take their time to enjoy things, especially when it comes to good food, good drinks and good chats with friends. So shift your expectations to a dinner starting closer to your typical bedtime (10pm is totally acceptable). But that doesn't mean you'll be starved until then. There are more than enough small bars (our fave: La Plata, closely followed by Els Pixus) where you can sink a drink and a tapas in the meantime. Snack highlights include Jamón iberico, pan con tomate and pimientos de padrón - and of course it's never too early for sangria. Food means a lot to Catalans/Spaniards, so pretty much anywhere you go you'll strike gold when it comes to taste. Our tip would be to avoid places like Ravel and Rambla as they tend to be very touristy and instead explore quirkier neighbours like Eixample and Poblenou. Dive into the guide to get the spots to get your tastebuds tingling.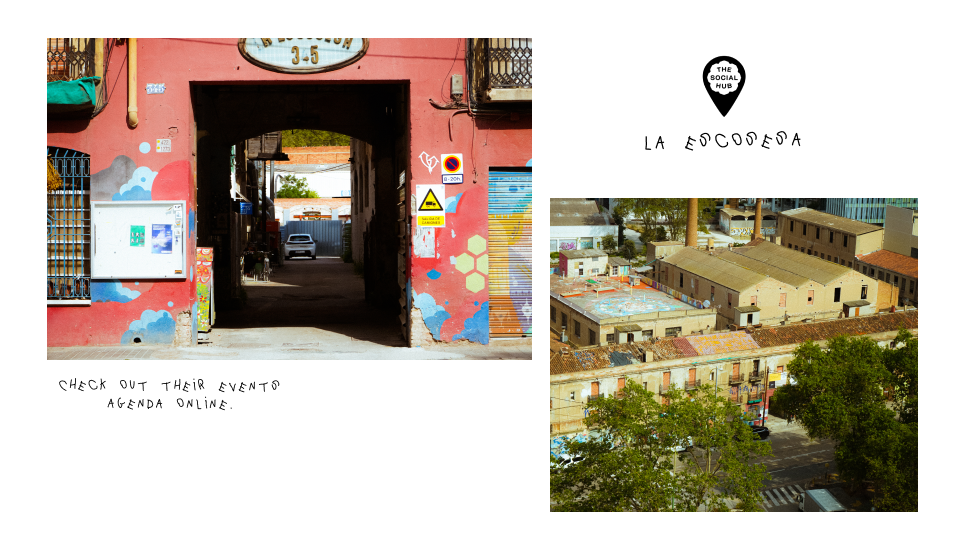 A treasure chest of imagination and innovation
Art has always played an important role in Barcelona's identity. It preserves the city's heritage and allows us to glimpse into the past, while also reflecting the present day. A great example are the Roman Walls that surround the old city. Brush up against them as you explore the various museums, shops and bars that now breathe life in the area. There's always something worth seeing at the Base Elements Urban Art Gallery, thrifting at Blue Goose and drinking at La Plata.
Artistic expression among generations is always encouraged – fostering an inspiring and inclusive environment. Check out La Escocesa, an artist residency and cultural hub. For more grassroots experiences, head over to the El Raval or El Born neighborhoods and explore a diverse range of independent galleries and street art (we love the Begemot Art & Fashion Gallery and Sebta Foundation).
Balancing out the new creatives are the older legends of the art scene. Lose the tourists by trekking up the hill to get to Miro Museum, a captivating testament to the surrealist master's genius. Home to over 10,000 of his works, it's an honour to be in the surroundings. And of course, you can't leave without visiting The Picasso Museum – granted not that subtle a spot but iconic nonetheless.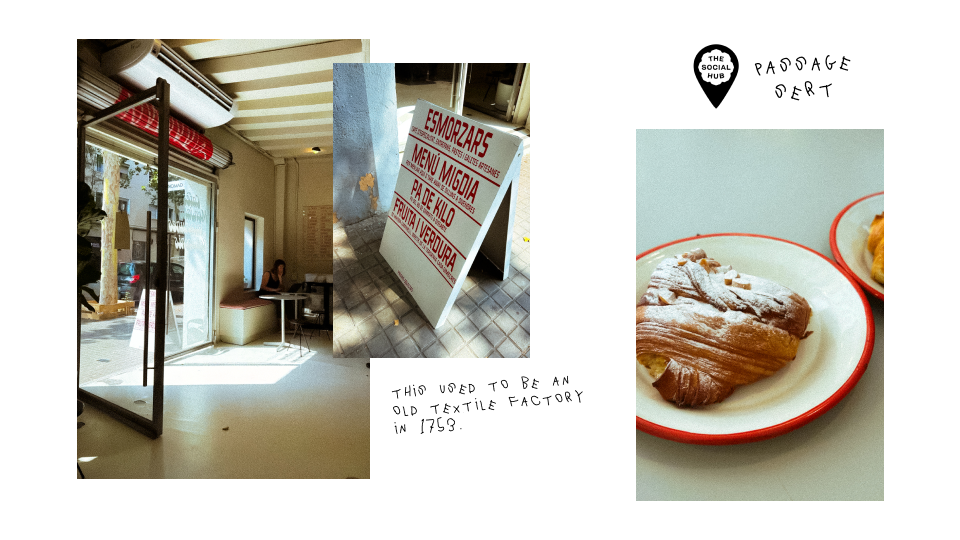 Find something for every shopping style
Barcelona's high streets are busy, bustling with people and a patchwork of shops from vintage thrift stores, to places where you can get rare cameras (Nostàlgic), records (Small Black Dot), to independent designers (Shon Mott) and so on. A lot of these great spots are nestled in streets just off the big tourist hubs of Las Ramblas.
Locals love to shop in El Born, a neighbourhood free from fast fashion chains and highstreet regulars. You'll find boutiques and artisan shops for unique pieces from local creators, try Anna Povo and Iriarte Iriarte​. Mosey down Carrer de la Princessa, Carrer dels Flassaders, and Carrer de l'Argenteria and feast your eyes on the offer. Sant Antoni is also a less visited and therefore less chaotic area to shop and stroll. You can find some of the oldest and most unique book shops in the city there. Oh, and on Sundays the Sant Antoni Market swaps out its usual daily fresh produce for second-hands books, stamp collections and much more.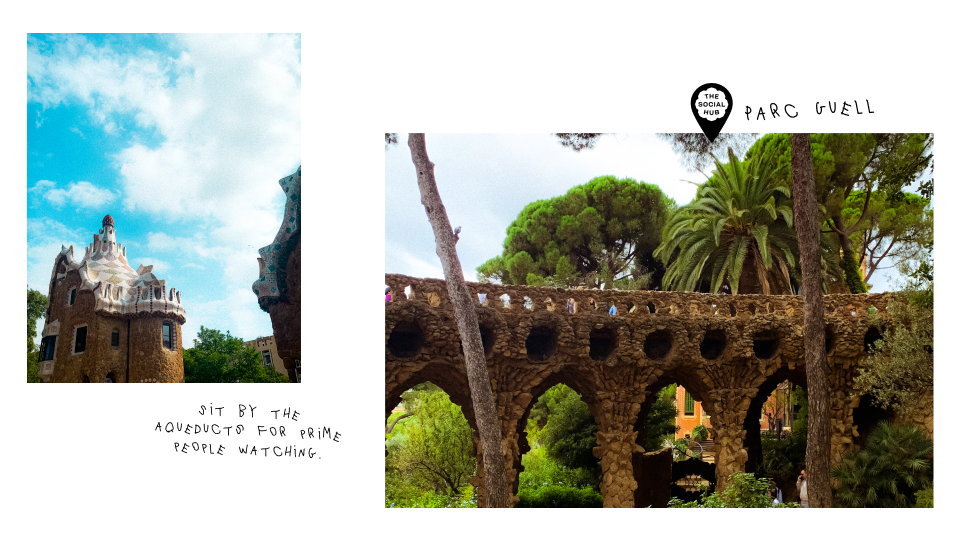 Relax at the beach, marvel at the mountains and explore the urban nature on offer
Though a pretty chilled out and down-to-earth city, when it comes to its parks, Barcelona has quite the grand offering. Don't worry though, the vibe remains relaxed in the green spaces despite the grandeur. Notably the Parc de la Ciutadella has a zoo, formal gardens, a grand waterfall, a boating lake, historic architecture… so you'll have enough to explore whilst you're there. The architectural marvel that is Park Güell is also a special place where people flock from around the globe to meander through. Do yourself a favour and set an early alarm to enjoy the park in as much peace as possible before the masses arrive. Another gem to explore involves some effort from your side, namely in the trek. The Montjuïc hill is majestic yet humble. With a bunch of things to do whilst you're there, it'll make the 25+ minutes uphill stroll totally worth it. In the summer months, take a dip in the Olympic sized swimming pool to cool off.
Want to know all the secret hotspots?

Are you already imagining your *hot person summer* playing out on the sunny streets of Barca? Our summer offer gives you a 15% saving when you stay at one of our hubs, including breakfast, bike hire and a late check out.
In the meantime, dive even deeper into the hidden gems of Barcelona with our downloadable guide. Enjoy the personalised recommendations from The Social Hub community who know the city's nooks and crannies better than anyone.
Don't miss out on our offers!
We'd love to keep you up-to-date with all our special offers and exciting news. Enter your email below to subscribe to our newsletter.