Blog
/
The Social Hub x Pride 2023
The Social Hub x Pride 2023
Discover our programme to support Pride 2023 and join us to spread the love, advocate for the LGBTQIA+ community and collectively create a better society for all.
Together, we create a better society
At The Social Hub we strive to create a better society, together. As part of this ongoing mission, Diversity, Equity & Inclusion is a cause very close to our hearts. Being a place that welcomes all who have experienced the challenges of seeking their community, it comes as no surprise that members of the queer community have naturally found a sense of belonging here. And because we're a proud ally of the LGBTQIA+ community, it's no secret that we're dedicated to Pride, and committed to support this movement with concrete actions. 
Our deeply rooted connection to the LGBTQIA+ community is an integral part of who we are. Long before we evolved from The Student Hotel to The Social Hub, our spaces have always been a safe, welcoming world for the LGBTQIA+ community; a soft place to land. From hosting the Spread The Love Festival in The Social Hub Florence to transforming The Social Hub Amsterdam City into the official Pride Hotel during Pride Amsterdam, our hubs bustle with initiatives all year long to inspire, connect and educate each other about the LGBTQIA+ cause. We're also extending a helping hand with more low-key contributions, like offering safe meeting spaces for the trans community and providing rehearsal rooms for educational theatre plays.
And we're ready to accelerate our support like never before. 
Our mantra for Pride 2023, and beyond
'No Sleep Till Inclusion Is Real' is our mantra for Pride 2023, and our long-term commitment as advocates of the Pride cause and allies of the LGBTQIA+ community across Europe. Our rooms offer a comfortable place to rest your head, yet we know that when something is on your mind, you simply can't rest and you toss and turn till the break of dawn. Luckily, we can turn every sunrise into the possibility to make the world a better place for everybody, together. Face challenges, speak up and take action to defy sleep and confront what truly matters. This is what The Social Hub community is all about – before, during Pride and when the flags are gone everywhere else.
If you resonate with this vision, keep reading about the initiatives at The Social Hub across Europe – we have planned a summer of learning, connection, discovery, and beyond.
Join the first-ever Better Society Masterclass
When? Wednesday, 2 August – Friday, 4 August
Where? The Social Hub Amsterdam City
Stumbling blocks related to diversity, equity and inclusion are complex and call for collective action. By partnering up with others, change agents can accelerate their efforts and make a bigger impact. That's why The Social Hub launches the Better Society Masterclass – an immersive learning experience bringing together emerging change agents with different backgrounds from all over Europe to provide them with a unique opportunity to expand their network, learn from inspiring thought leaders, and co-create solutions and strategies to build an inclusive society.
The first edition of the Better Society Masterclass focuses on diversity, equity and inclusion in relation to the LGBTQIA+ cause, and it takes place from Wednesday, 2 August to Friday, 4 August at The Social Hub Amsterdam City.
Are you a change agent who wants to connect with others and amplify your collective impact? Then the Better Society Masterclass is for you. The applications for this edition close on Monday, 3 July and final participants will receive confirmation by Friday, 7 July; if you're interested in joining a future programme, sign up to our newsletter in the blue box at the bottom of the page to stay up to date and hear about it first.
Learn more about the Better Society Masterclass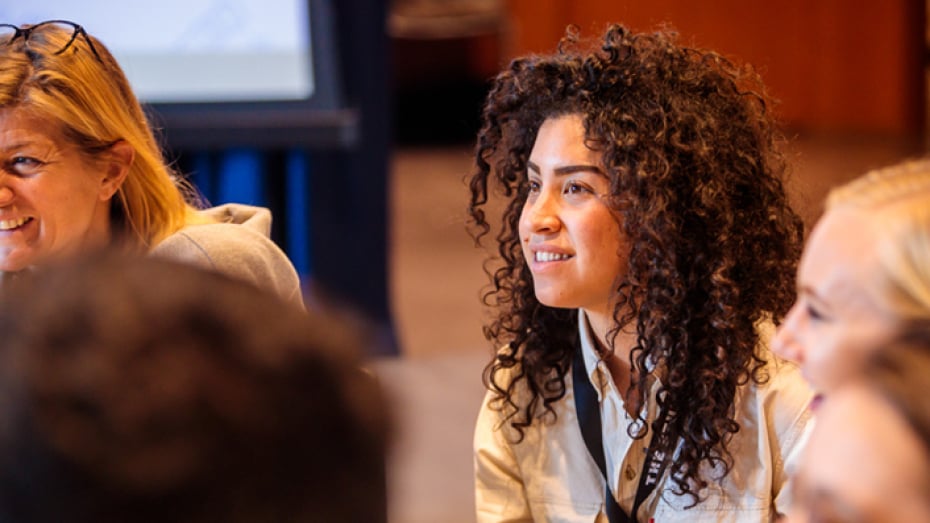 Join us at the biggest parades at Pride 2023
This year, we're representing all our hubs across Europe at two of the biggest parades the continent has to offer: Pride Madrid and Pride Amsterdam.
Pride Madrid
When? Saturday, 1 July at 19:00
Where? Plaza del Emperador Carlos V, Madrid
Our Pride bus is participating in the city's march, starting at the roundabout and ending in Plaza de Colón where the manifesto of freedom, inclusion and diversity will be read. Rounding up around 2 million people, the Pride Madrid parade is known as the biggest Pride event in Europe. A march is held every year, aiming to ensure that the city continues to be an international benchmark for peace, equality, diversity, inclusion and freedom. This year, the demonstration will take to the streets under the slogan 'Embracing family diversity: equal rights'. 
Pride Amsterdam
When? Saturday, 5 August at 12:00 
Where? The Scheepvaart Museum, Amsterdam
 Come see if you can spot our boat at the Dutch capital's Canal Parade. This year's theme is #YouAreIncluded. From the museum, the boats will move through the city's world-famous canals. Some of the most popular viewing spots are on the Prinsengracht, at the Magere Brug on the Amstel River and at the Eenhoornsluis at the end of the route. Aside from the Canal Parade, Amsterdam Pride is also celebrated with street parties in the city's LGBTQIA+ streets: Warmoesstraat, Halvemaansteeg, Kerkstraat, Paardenstraat and Reguliersdwarsstraat.
Follow The Social Hub on Instagram to stay up to date.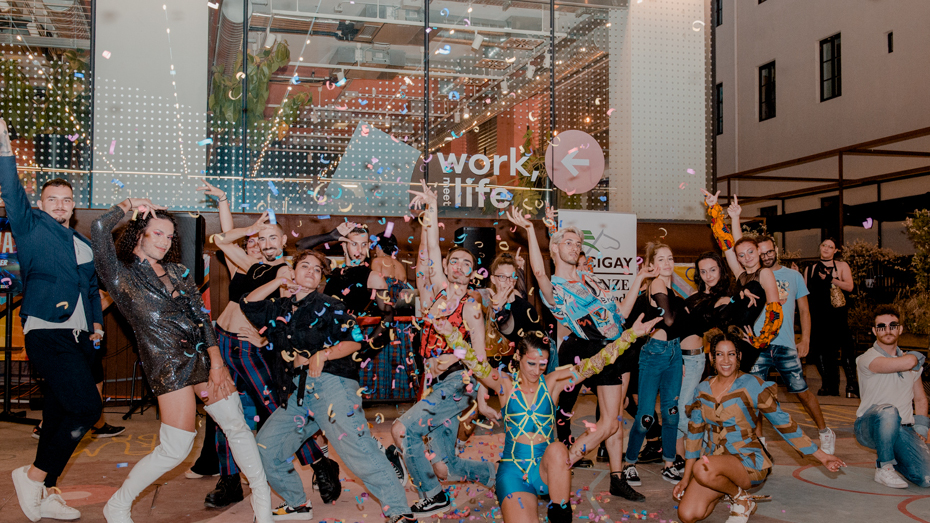 Learn and connect in our hubs across Europe
Aside from the Better Society Masterclass and the city parades, we have local programmes packed with fun and educational happenings across all our hubs. What can you expect? Here's a sneak peek of some of the coolest events…
PillowTalks: Drag Queens Special 
When? Sunday, 25 June 
Where? The Social Hub Vienna  
Hosted by our Brand Ambassador Mathias Haas, this event promises to leave you inspired and entertained. Drag queens Madame Lea and DaDa JV will take centre stage, sharing their stories and spreading the love in the heart of The Social Hub Vienna lobby.
Unapologetically Visible: A Showcase of Queer Performance Artists
When? Thursday, 29 June 
Where? The Social Hub Barcelona 
Michael Stephens, founder of We Create Space, will lead a panel discussion with performing artists about the intersectionality of their identity, artistry and craft, followed by queer live performances and a DJ set at the Rooftop bar.
Inhabiting the Borderlands: Race, Gender, and Sexual Dissidence
When? Monday, July 3
Where? The Social Hub Madrid
Esther Mayoko is part of the management team of our partners at Conciencia Afro and one of the most well-known and respected researchers in LGBTQIA+ and intersectional feminism. In the intimate setting of the Sala de Misses at The Social Hub Madrid, she will host an inspiring panel about race, gender and sexual dissidence.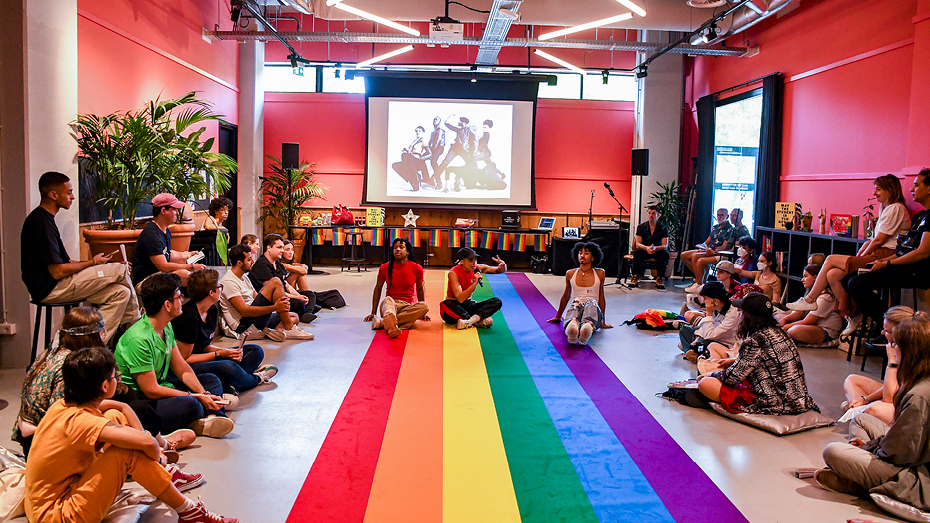 Pride University
When? Tuesday, 1 August – Saturday, 5 August  
Where? The Social Hub Amsterdam City
An initiative by Vu Pride, HvA Pride, UvA Pride, Student Pride, A.S.V. Gay, All-in Foundation, Pride and Sports and The Social Hub - Pride University was established to educate people about everything the LGBTQIA+ spectrum offers. Here is a breakdown of some of the sessions: 
A conversation with Haroon Ali 

(

Wednesday, 2 August

)


Journalist Haroon Ali dives into his student years, being bi-cultural & queer, and discusses the LGBTQIA+ issues of today and tomorrow.



Reserve your spot

Introduction to ballroom with House of Vineyard

 

(

Wednesday, 2 August

)




We'll

start by watching

O

therland

,

a documentary that explores the life of Elly Vineyard, Father of the House of Vineyard, diving into his roots and freedom. Following the screening, we embark on an in-depth exploration of ballroom culture.

W

e'll

conclude with an exciting workshop where we can all embrace the art of vogueing.

 



Reserve your spot
The war on sex 

(Thursday, 3 August)




During this lecture, Dr Michael Hunklinger – a political scientist and postdoctoral researcher in Politics of Diversity and Inequality at the University of Amsterdam – talks about the current polarisation of and backlash on LGBTQIA+ politics. Get ready for a historical overview of the fight for LGBTQIA+ rights and talk about the political dimensions of activism, participation and citizenship. Find out how queer activism is evolving and how you can truly make a difference. 

 





Reserve your spot

The Human Library by Ganymedes
When? Saturday, 19 August  
Where? The Social Hub Groningen
In collaboration with the Groningen-based student association Ganymedes, we will host a human library experience – where exceptional people from the LGBTQIA+ community will become books for the participants to metaphorically "read" and learn more about their amazing life stories.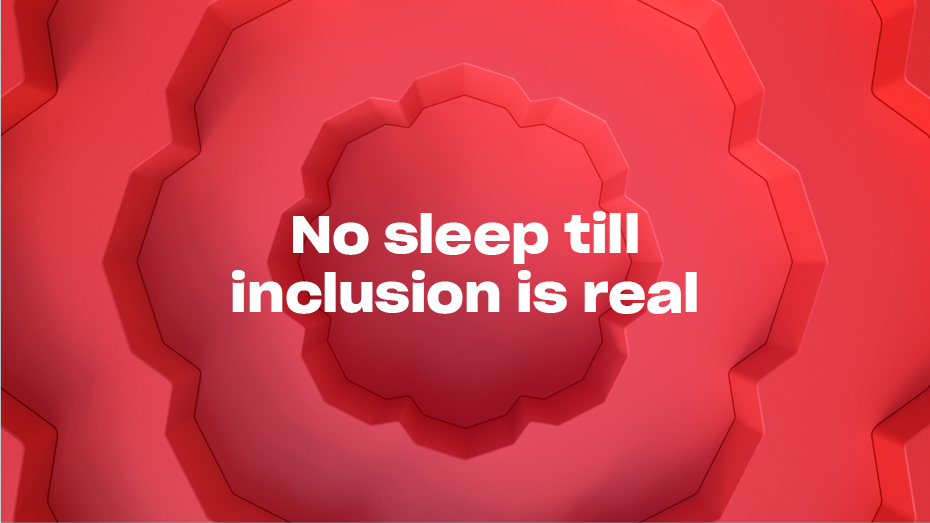 Don't miss out on our offers!
We'd love to keep you up-to-date with all our special offers and exciting news. Enter your email below to subscribe to our newsletter.