The Social Hub Madrid
Welcome to Madrid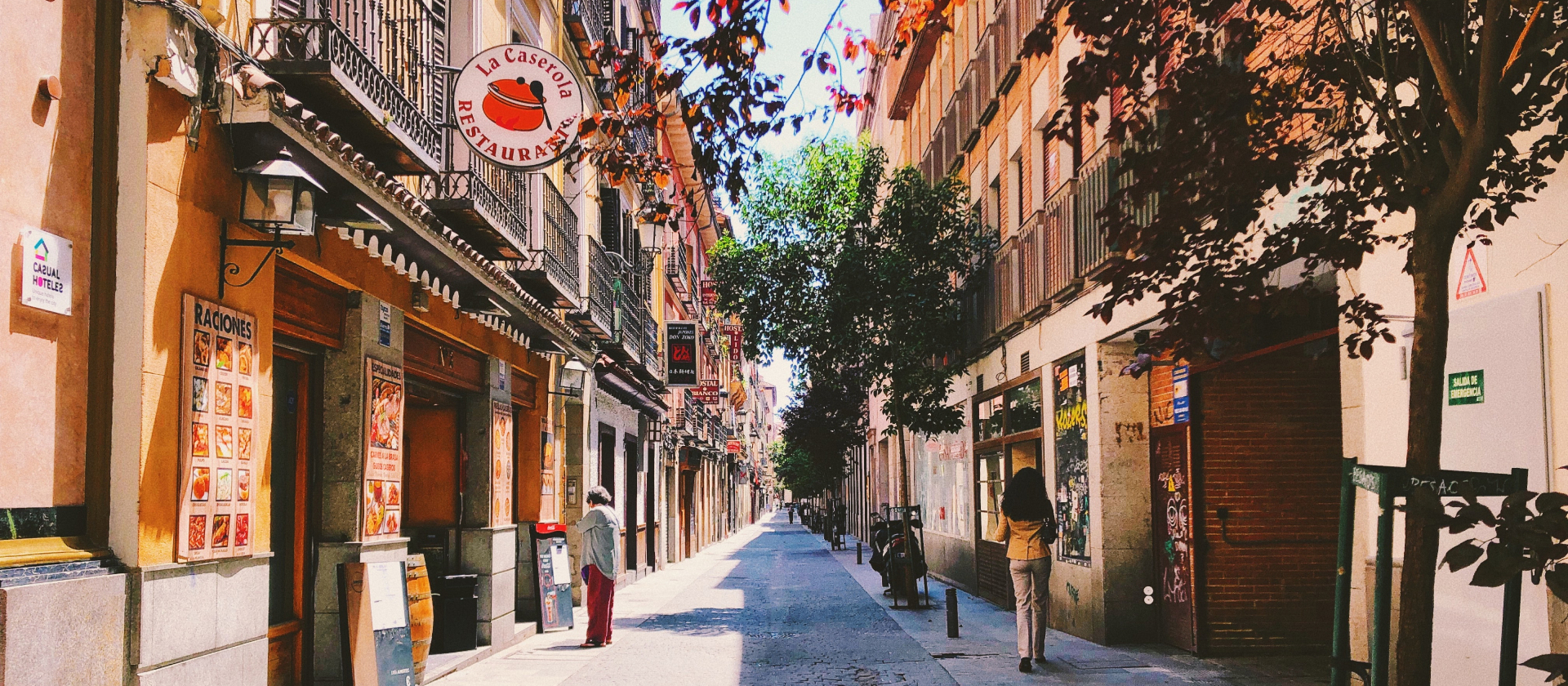 The Social Hub Madrid (formerly The Student Hotel) is a hub where travellers, locals and students from all backgrounds connect and write new stories. Whether you're looking for a coworking space, a room for a day to a year or a restaurant to throw a party, The Social Hub has spaces for all your needs.
You'll find The Social hub Madrid in the heart of the city, in front of Palacio Real and around the corner from Plaza de España and Gran Vía. We're breathing new life into 'La Imprenta', a former printing press in Madrid, home of famous Spanish gossip magazine 'Semana'. Settle in for as long as you like and join a lively community shaping their own adventures.
What are you looking for in Madrid?
Fully-equipped student rooms that can be your home for a semester or longer. Become part of a community of changemakers and make friends for a lifetime.
Plan to go on holiday, get a little loose or need something serious for work - there is a room designed to support your dreams and aspirations.
Comfortable, fully-equipped rooms that feel like home. Ideal if you need to settle in for a longer stay.
Bring your ideas to life and change the world in a fully-equipped coworking space for freelancers and teams of all sizes.
Want to host a meeting, bring people together or throw a party? The Social Hub can accommodate any kind of event in flexible and fully-equipped spaces.
The Social Hub has plenty of options to refuel throughout the day and carry on into the night. Find spaces to relax, unwind and create memories for a lifetime.
Your guide to The Social Hub Madrid
The Social Hub Madrid has a lot going on under one roof. From parties on the rooftop to events in the coworking space, the community organises weekly get-togethers for you to join. See what's happening:
Central location
Madrid is easily accessible from The Social Hub's well-connected location. By public transport, taxi, on foot or with your very own bike – you'll be there in no time.