Spaces to eat, drink, collaborate & celebrate
At the Workcafé and Rooftop Bar, memories are made over meals, new friendships crafted over coffee and cocktails and promising business (or party) plans are put into action. It's the Social Hub Toulouse's beating heart, where the bold come together to dine in, hang out and enjoy the surrounds of this French city.
Workcafé & Bar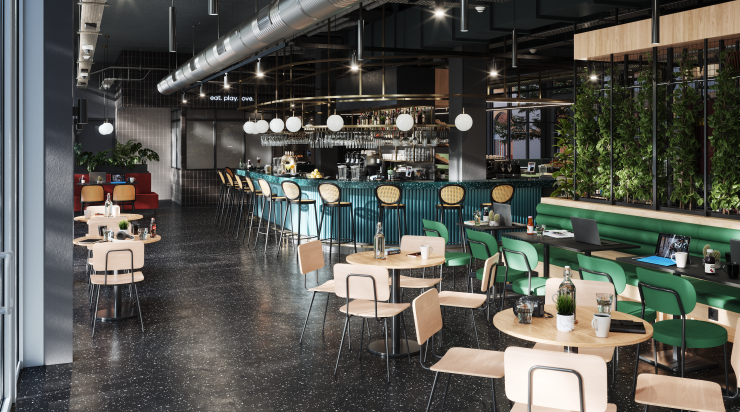 Workcafé & Bar
The place to meet new people or find a quiet corner to focus. There's plenty of food, drink and coffee to refuel throughout the day and to carry on into the night. This is a new era of working and connecting and the Workcafé is the perfect in-between space to work, stay and play.
Rooftop & Bar (Opening in 2023)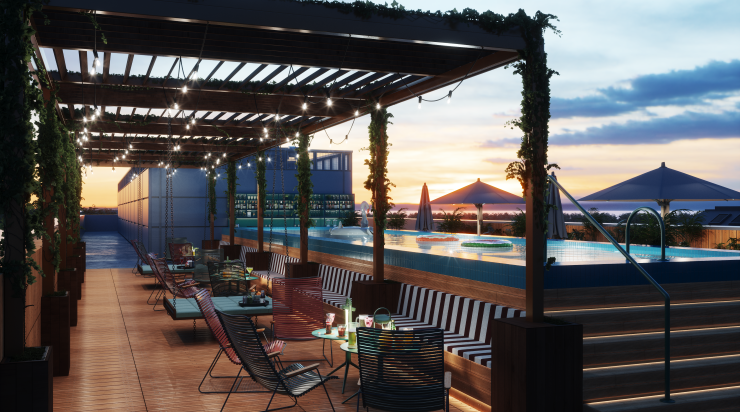 Rooftop & Bar (Opening in 2023)
If you're part of our community, go up and love Toulouse from above. With city views, daybeds, loungers, cocktails and bites, our rooftop is the ideal escape for our community. Take a dip in the pool by day or party on into the night with a weekly programme of music and events.