Blog
/
How are we making our hotels more sustainable?
How are we making our hotels more sustainable?
The Social Hub is on a journey to become as sustainable as possible to leave a lasting impression on the world and our communities.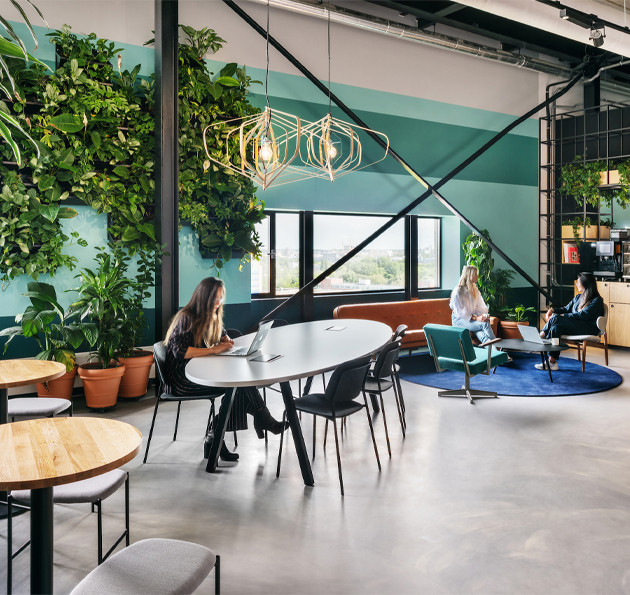 In this article, we'll tell you a bit more about how we're working to make our hotels more sustainable. More specifically, we'll look at our buildings, hotel operations, design, and how we're engaging our community. So, what is it that we're doing exactly?
SUSTAINABILITY AT TSH
Let's start with our definition of sustainability. For us, sustainability is about being futureproof. We aim to build hotels for longevity, and to ensure they're resilient and can withstand environmental, financial, and societal challenges. We do so with respect for the environment by minimising our impact on the planet. And we aim to engage our community on our journey, to educate and activate them to use their skills and knowledge for good.
FUTUREPROOF BUILDINGS
It all starts with our buildings. Right from the beginning we have an opportunity to implement sustainability into the construction of our hotels.

The first decision that we have to make when we scout cities for new development opportunities is whether we'll go for an existing building that we can refurbish, or we'll go for a new build on vacant land. The benefit of using an existing building is that the construction, plus a basic building design and operational framework, are already in place, and you might have the opportunity to reuse products and materials. The downside of course, is that you will always be limited in some way because of the existing structure. This could impact both the business opportunity and the potential for sustainability.

A new build, on the other hand, gives you the freedom to create your perfect hotel but can be more impactful on the environment, as you have to source a lot of new natural resources for the construction.

To ensure we invest in creating sustainable buildings, we use BREEAM certification to guide our efforts. BREEAM is a sustainability assessment method that rates properties in ten categories, which include amongst others energy, health and wellbeing, water, waste and transport. Based on the output of the assessment, properties are assigned a rating ranging from 'Pass' (lowest) to 'Outstanding' (highest). In 2021, our full Dutch portfolio has received awards classified as 'Very Good' and 'Excellent' following the BREEAM-NL guidelines. You can see an in-depth breakdown of our results here.

All our new properties are certified, with the 'Very Good' rating being the minimum. We also research opportunities to include on-site renewable energy sources, such as solar panels, as we did for our most recent properties in Delft, the Netherlands and Bologna, Italy, and always install energy and water efficient technologies such as LED lights, faucet taps and smart room management systems using room keys to manage the light and heating.

Another water saving device we have installed in all our locations is the Amphiro shower device. With it, users receive instant feedback on their water usage when showering. Research by Innovation Lighthouse has shown that our guests positively respond to the device and the instant feedback, and that they on average reduce their water usage by 17%.
Per year, this could save us up to 3,760 litres per room and with more than 6,700 rooms across Europe, that's quite the reduction!