Blog
/
Europe's Top 10 Cities for Coworking
Europe's Top 10 Cities for Coworking
Digital Nomads
Travel & Exploration
Looking to embark on a European adventure while keeping up with your work commitments? We've got you covered. Our list of Europe's top coworking capitals will help you find the perfect destination to get the job done while enjoying everything Europe has to offer.
The Top Cities in Europe for Coworking
From digital nomads searching for a global community to remote-work newbies exploring their options, more and more people these days are getting their jobs done from the comfort of a coworking space. And with experts predicting a whopping five million people embracing the coworking lifestyle by 2024, we began to wonder which cities really live up to this growing demand.
That's why we did some digging to discover the best cities in Europe for coworking. Taking a look at the 50 most populated cities in Europe, we ranked them based on factors like the number of coworking spaces available and how much they cost, Wifi speeds, and the monthly cost of public transport. We even considered the cost of a cup of coffee, for all you caffeine lovers out there!
We also factored in the monthly Google searches for coworking spaces in each city, giving you the scoop on demand for remote work hubs across Europe. So whether you're a coworking pro or simply seeking the freedom to work from anywhere in Europe, let us whisk you away on an exhilarating journey through the crème de la crème of coworking cities.
Here are some of our key findings at a glance:
Barcelona is crowned the coworking capital of Europe, offering 286 coworking spaces to choose from and affordable costs
Four other Spanish cities rank among the best in Europe for coworking: Madrid, Valencia, Zaragoza, and Seville
Poznan in Poland is the most affordable city for coworking, with an average monthly cost of €84.88
Europe's Top Cities for Coworking

1. Barcelona, Spain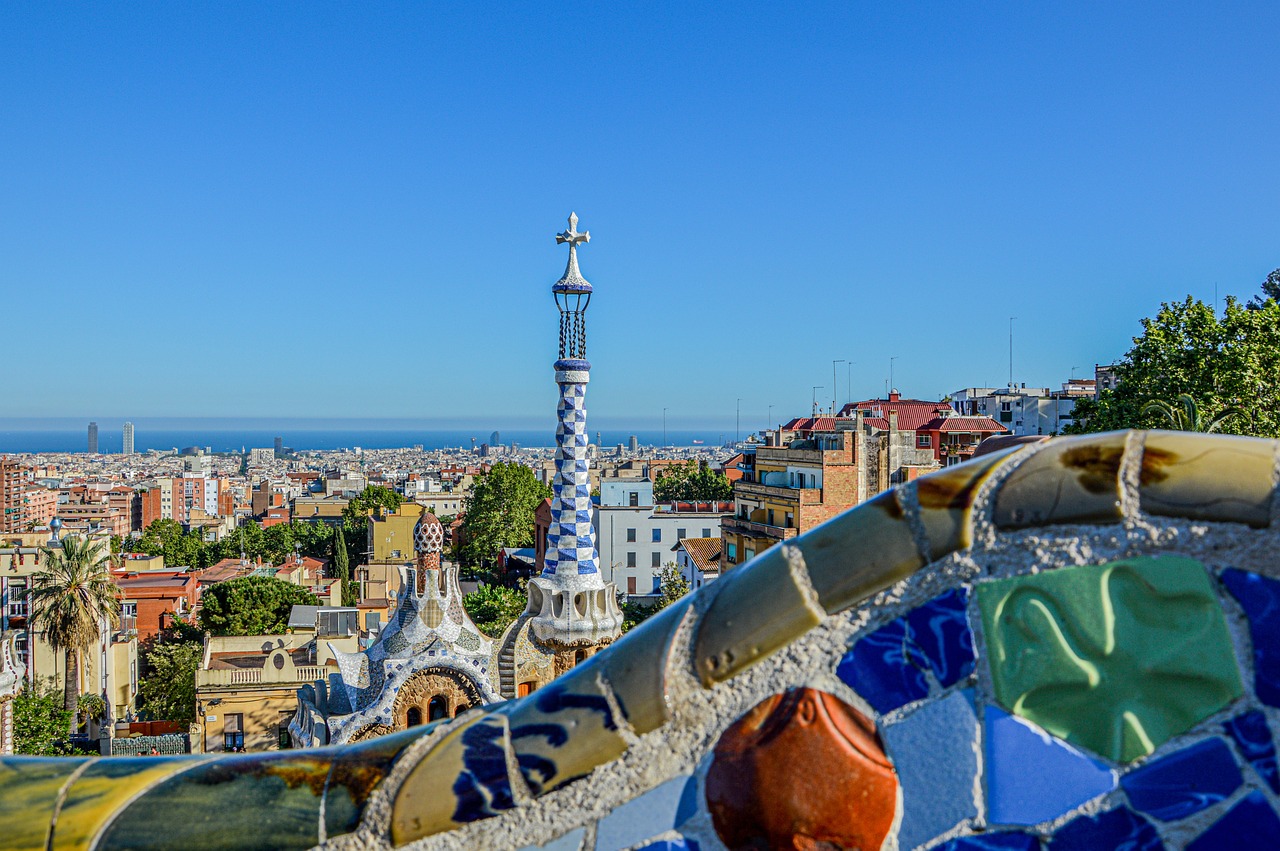 If you're looking for the ultimate coworking experience, say hola to Barcelona! With a total of 286 coworking spaces to choose from (that's 17.6 per 100,000 people) at a decent average monthly cost of €163, anyone keen to explore the world of coworking will be in for a treat here.
Digital nomads in Barcelona can also enjoy super speedy WiFi (200.98 Mbps for downloads) and affordable public transport (€40 for a monthly pass), as well as reasonably-priced coffee to fuel their productivity.
Plus, once the working day is done, Barcelona's streets are lined with endless exciting activities to explore. Soak up some culture at the Sagrada Família, de-stress with cocktails and Spanish tapas, or get your tan on at the beach. The choice is yours!
2. Madrid, Spain
It seems Spain is fast becoming a coworker's paradise, as Madrid follows closely behind Barcelona. Although there are slightly fewer coworking spaces to choose from here at 6.2 per 100,000 people, you can rest assured that your next virtual meeting will be a breeze thanks to lightning-fast WiFi speeds (226.75 Mbps for downloads, which is faster than any other city we looked at).
Coffee (or should we say café) is also cheaper in Madrid, averaging just €1.99 per cup – so if you need your daily caffeine hit to get through that to-do list, you're in luck.
Oh, and did we mention Spain's thriving expat community? Whether you're visiting for just one day or a whole month, you're guaranteed to meet a diverse range of people at any coworking hub you stop by.
3.
Valencia, Spain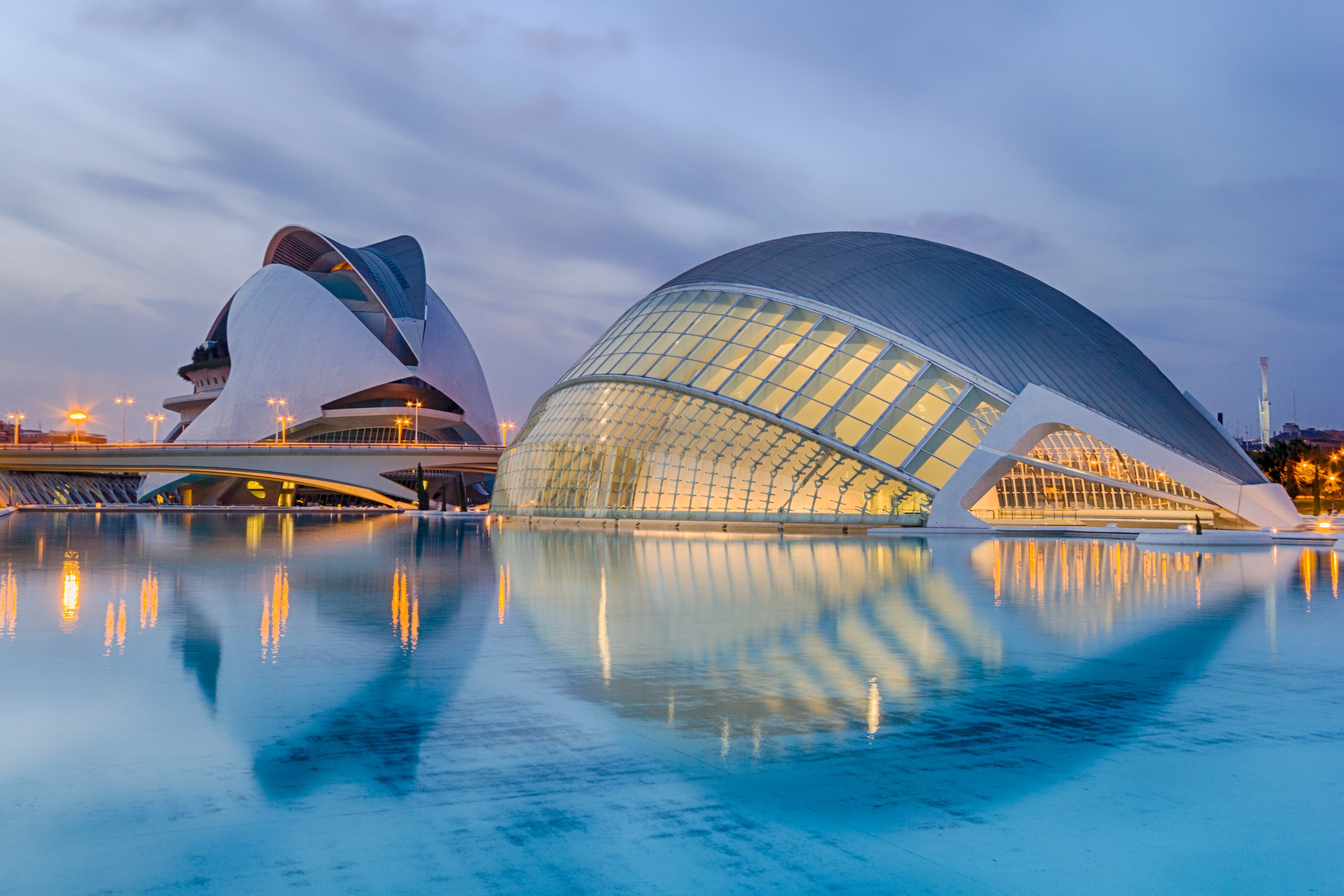 Just in case you can't get enough of sunny España, yet another Spanish city rounds out the top three. The city of Valencia lies on Spain's southeastern coast, promising stunning Mediterranean scenery, sandy beaches – and some fantastic coworking opportunities, of course.
Valencia actually offers slightly more coworking spaces per 100,000 people than Madrid (6.5), as well as a cheaper monthly cost to enjoy them (€120). Travelling to and from work is also easy thanks to the city's delightful public transport system and low costs (€30 for a monthly pass). Gracias, Valencia!
4. Bristol, UK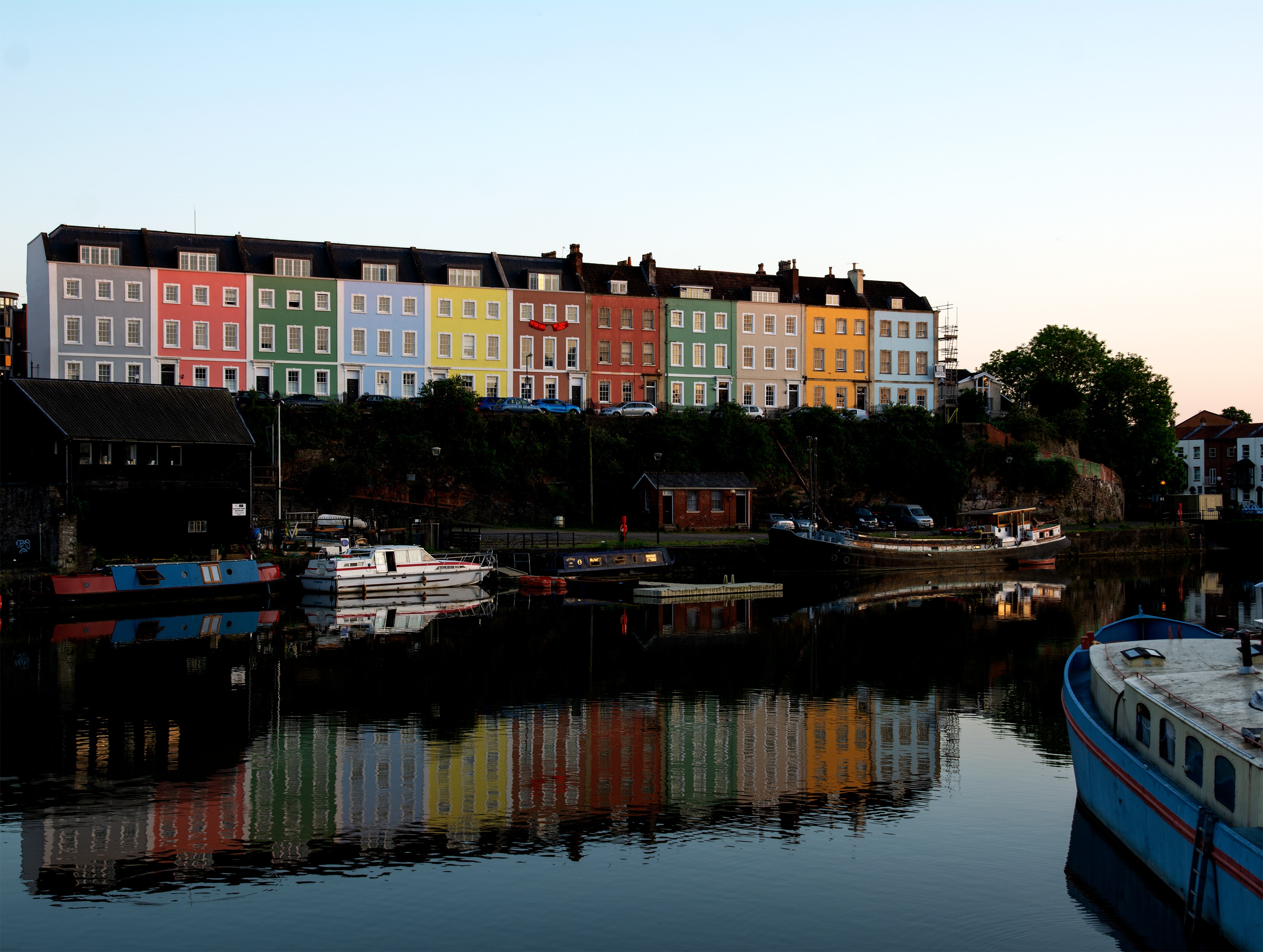 Bristol might not be the first place that springs to mind when you think of exploring the UK, but don't write it off. The largest city in south-west England, Bristol is a hub of culture and creativity, with plenty to offer every kind of remote worker.
There are 1,600 searches per month for coworking spaces in Bristol, so demand is high – and the city lives up to that demand with 151 fantastic coworking hubs.
Bristol also has a vibrant student scene, with the University of Bristol consistently ranking in the world's top 100. Plus, there are plenty of cool cultural offerings to check out in between work tasks. Did you know that famous street artist Banksy was born in Bristol, leaving his distinctive mark on the city with 12 pieces of art scattered throughout its streets? Well, now you do!
5. Sheffield, UK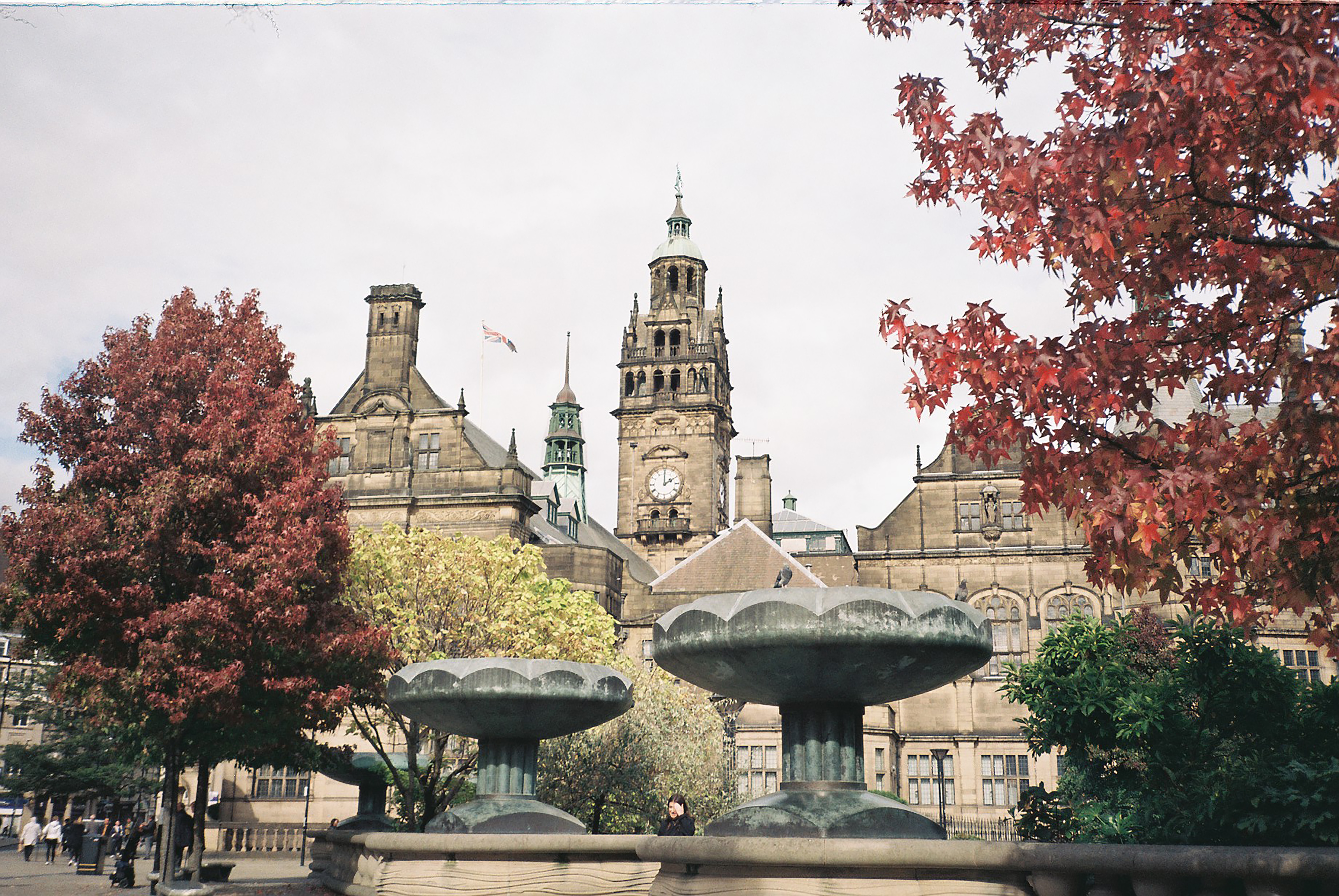 Sheffield snagged the fifth spot on our list, and for good reason. This charismatic city in the north of England proudly boasts the highest number of coworking spaces per capita, serving up a fantastic 25.2 options per 100,000 people. The best part? These spaces cost just €134 per month on average, making Sheffield one of the most wallet-friendly cities on the list.
As well as catering to your coworking needs, Sheffield is also a great base for exploring some of England's picturesque landscapes. The stunning Peak District National Park is just next door, so why not swap your laptop for your walking boots and shake off any work stress with some of the finest sights nature has to offer?
6. Bucharest, Romania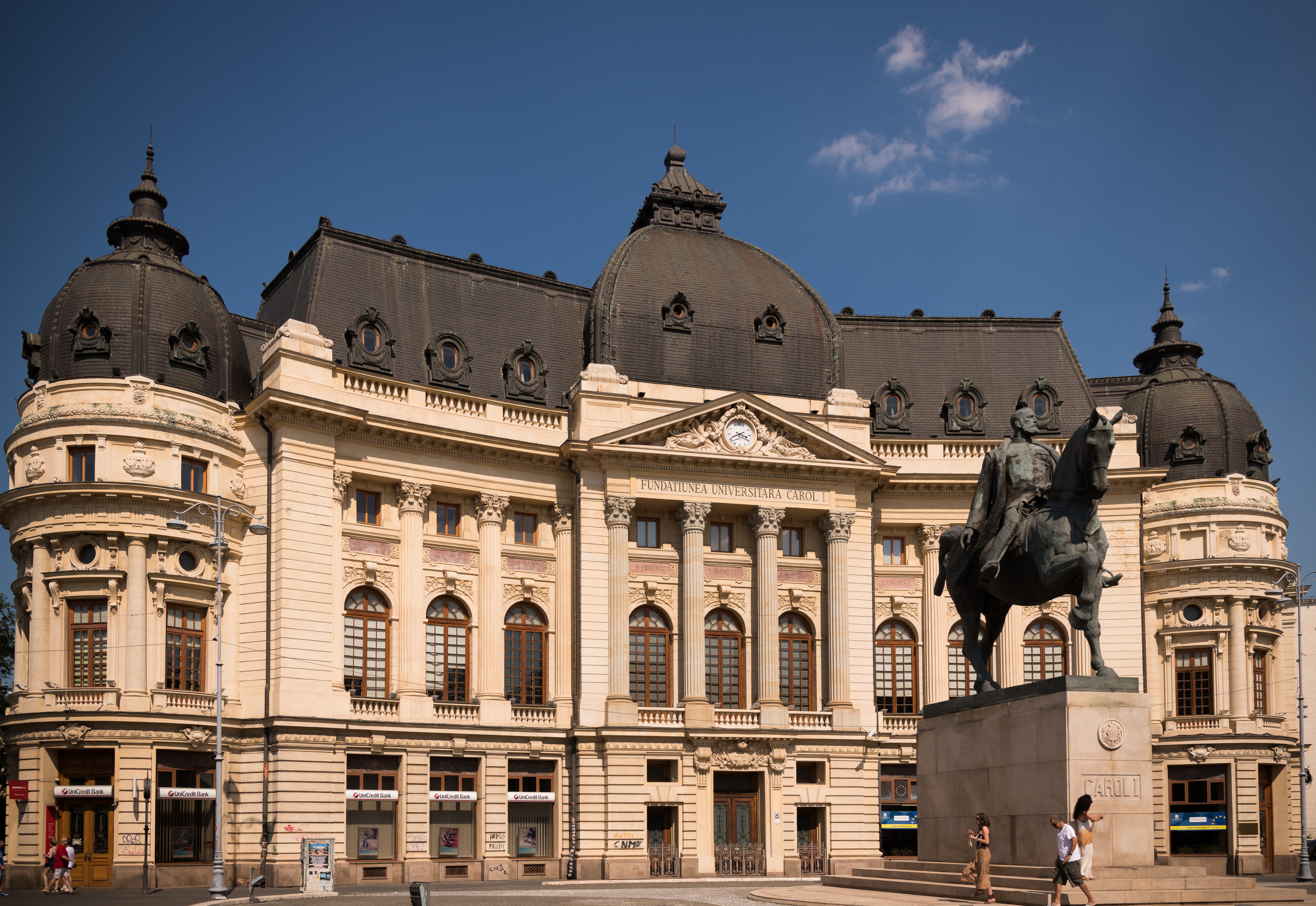 Bucharest ranks in joint-fifth with Sheffield and is a real oasis for remote work, offering a remarkable blend of history, innovation, and affordability that digital nomads won't be able to resist.
You can say goodbye to buffering and hello to seamless productivity, as Bucharest promises the second-fastest WiFi download speed after Madrid (218.9 Mbps). Plus, this city also takes the prize for the cheapest public transport, with a monthly pass costing a mere €16 – so you can effortlessly explore its coworking options without breaking the bank.
7. Amsterdam, Netherlands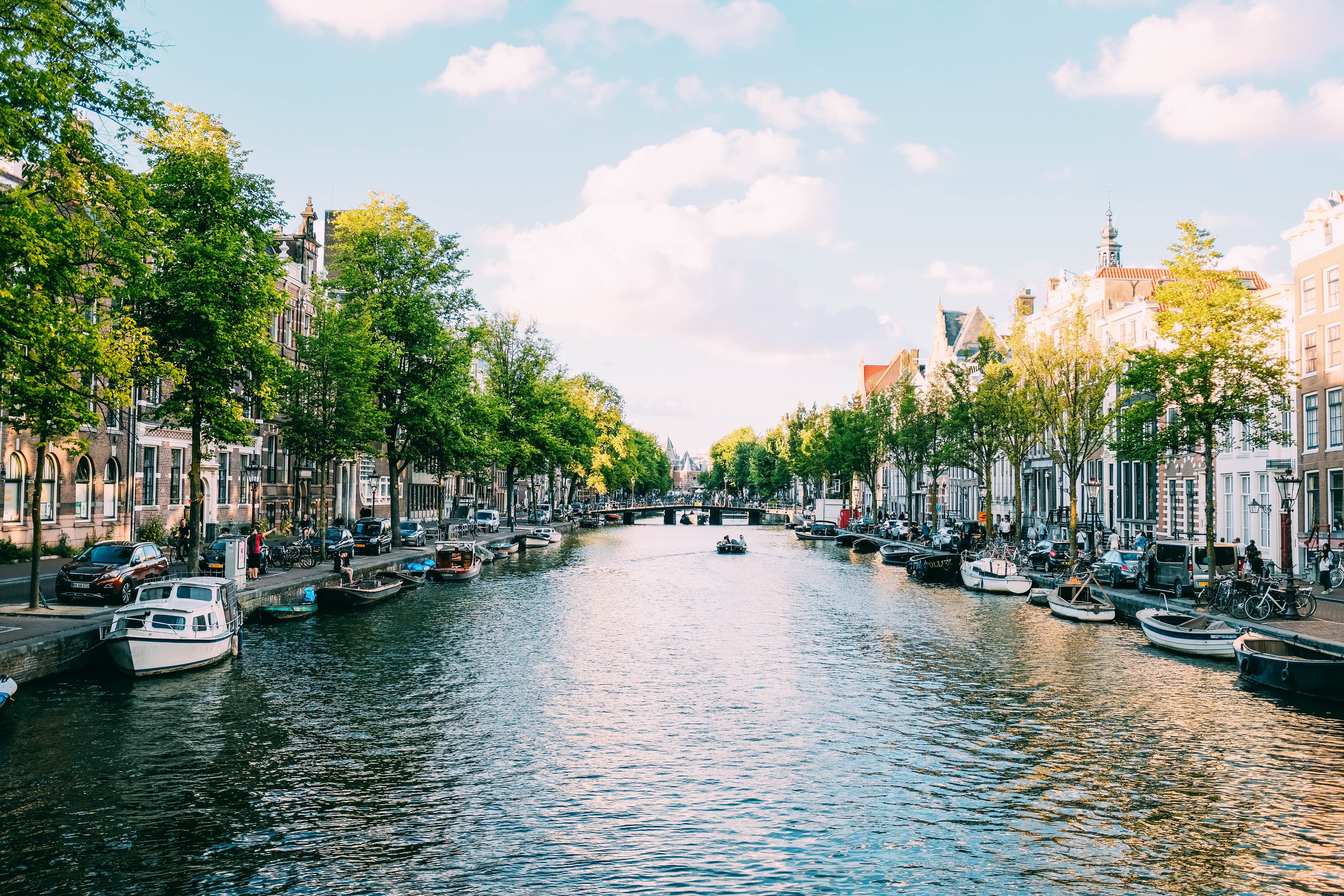 Amsterdam embraces the spirit of coworking with open arms, offering a thriving entrepreneurial scene and plenty of cutting-edge coworking spaces that cater to diverse needs. On average, 2,400 people search for coworking spaces in Amsterdam every month, and the city delivers with 152 exciting hubs to choose from.
Whether you're immersing yourself in Amsterdam's rich cultural heritage, exploring its buzzing startup ecosystem, or networking with like-minded professionals, this Dutch gem is a dream for anyone seeking a dynamic coworking experience in an enchanting European setting.

Zaragoza and Seville take seventh and eighth place, confirming Spain's status as Europe's ultimate coworking haven, with a very impressive five cities making the top 10 in total. Berlin secures ninth place, and is clearly a popular choice, with 5,400 people searching for coworking spaces in the German capital every month. Krakow, Poland rounds out the top 10.
Each of these cities offer unique attractions and amenities for everyone, from the coworking curious to experienced digital nomads. Whether you're enticed by the affordable charm of Valencia, the cultural vibrancy of Bristol, or the entrepreneurial spirit of Berlin, you're guaranteed a fulfilling coworking experience in whichever city you choose.
How to find a good coworking space

It's clear that coworking spaces offer a ton of benefits for all kinds of workers, from the freedom of flexibility to exciting networking opportunities. On top of that, they can even be a fantastic way of boosting mental wellbeing, creating a strong sense of community that combats the often lonely nature of remote work and lets us thrive both professionally and personally.
But when you've got so many incredible options at your fingertips, it can be tricky narrowing down your search. To give you a helping hand, here are some top tips to find the perfect coworking space for you.
Know your needs

Think about your ideal workspace and let your imagination run wild! Do you crave a vibrant community, rooftop terraces for brainstorming sessions, or maybe a chill-out area for those much-needed work breaks?

Consider the vibe, location, and amenities that spark your productivity and creativity, then look for somewhere that best fits those needs.
Read reviews

Take a look at online reviews and testimonials from digital nomads who have roamed the coworking landscape before you. These real-life stories will help guide you towards the coworking hub that perfectly aligns with your remote work ambitions.
Take a tour or trial day

Many coworking locations offer virtual tours or in-person trial days that let you experience the space first-hand. Take a virtual voyage through the workspace, or book a trial day where you can get a feel for the coworking culture, make new connections, and check out the amenities for yourself. It's your chance to test the waters and see if the space is right for you.
The best part of all is, you don't have to limit yourself to just one space – why not try out a few while taking a working tour through some of Europe's top cities? With so many careers offering remote work opportunities these days, it's never been easier to embrace the digital nomad lifestyle and explore everything the world has to offer!
---
Don't miss out on our offers!
We'd love to keep you up-to-date with all our special offers and exciting news. Enter your email below to subscribe to our newsletter.